Granite sink, 1-bowl
Product code: ZQJ_A103
---
Finish: alabaster
Installation method: inset
Material: granite
Minimum cabinet width [mm]: 500
Length [mm]: 500
Width [mm]: 500
Height [mm]: 216
---
Properties of Deante granite: resistance to impact, high temperature, discoloration, thermal shock
Longest, 18 years warranty
The sink is equipped with fittings with a connection to the dishwasher
Accessories with automatic shut-off of the drain
Hydrophobic properties repel water molecules
See more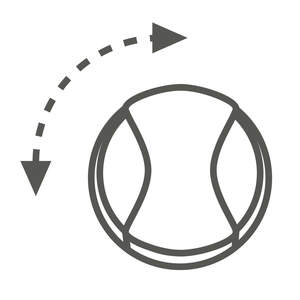 Accessories with automatic shut-off of the drain
The automatic drain plug system allows you to adjust the water outflow with a knob. There is only one discreet controller on top of the sink. An important advantage of this technology is the fact that one move is enough to immediately unlock the water outflow, without the need to soak your hands.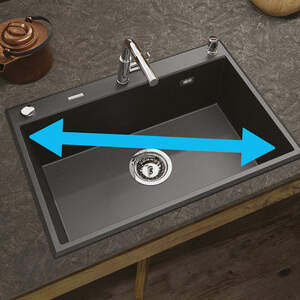 The exceptionally spacious and deep bowl will even accommodate trays taken out of the oven
Modern sinks are part of the fashion of using the kitchen space to the maximum. With the same dimensions, they allow you to fit more in their interior. Cooking enthusiasts are certainly pleased by the fact that their very deep and roomy bowls will without effort allow to wash not only large pots, but even sheets removed from the oven or shelves from the fridge! More space makes it easier to rotate the dishes and is useful for less standard applications.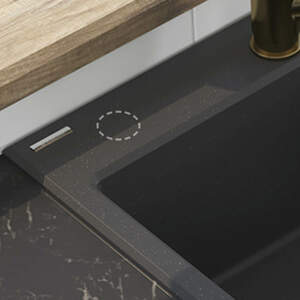 Additional milled holes for mounting a dispenser or other accessories
Apart from the standard hole for the tap, the sink has special partly-drilled holes. They do not have to be used, but if you would like to install a dishwashing liquid dispenser or an automatic plug, they will allow to tailor the product to your preferences. All you need to do in order to drill a hole out on the bottom side is to deepen the already prepared cut with a hole saw.
Sink
Finish
alabaster
Surface type
matte
Material
granite
Installation method
inset
Number of bowls
1
Minimum cabinet width [mm]
500
Width [mm]
500
Length [mm]
500
Height [mm]
216
Bowl depth [mm]
200
Cut-out Length [mm]
480
Cut-out Width [mm]
480
Equipped with accessories
yes
Drain diameter
3.5''
Number of holes
1
Number of pre-drilled holes
2
Waste kit
Finish
steel
Plug type
automatic
Low siphon/ Space saver
yes
possibility to connect a dishwasher/ washing machine
yes
| File type | File name | Extension | Download |
| --- | --- | --- | --- |
| Technical drawing | ZXY_9972.pdf | pdf | Download |
| Technical drawing | ZQJ_X103.pdf | pdf | Download |
| Instruction | Zlewozmywaki granitowe_Granite sinks_manual.pdf | pdf | Download |
| Declaration of performance | Z/GRAN/2018 | pdf | Download |
| Hygienic Certificate | Atest-PZH-Zlewozmywaki-granitowe.pdf | pdf | Download |
| 3D model | ZQJ_X103.dxf | dxf | Download |
| 3D model | ZQJ_X103.obj | obj | Download |
| Warranty card | | pdf | Download |