Washbasin tap, tall - ECO-aerator 4.5 l/min
Product code: BGAE020K
---
Finish: chrome
Mixer type: single-handle, mixer
Installation method: standing
---
Coin-slot aerator
The tap is equipped with an ECO-aerator that reduces water consumption to 4,5 l-min
The mixer body is made of the highest quality brass
Z flow class (4-9 l/min) allowing for water consumption reduction
See more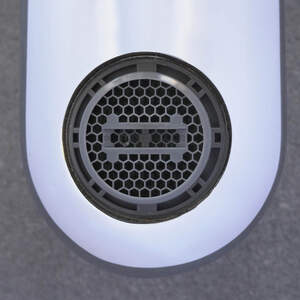 Coin-slot aerator
"Coin Slot" Aerator can be unscrewed even with a coin. This is very useful when we want to clean it or replace it with a new one.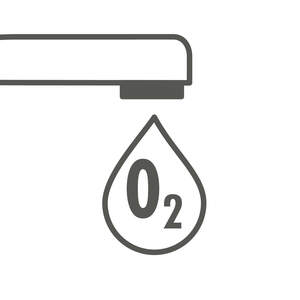 The tap is equipped with an ECO-aerator that reduces water consumption to 4,5 l-min
The tap is equipped with an aerator, thanks to which the water stream is perfectly aerated and soft. This solution improves the comfort of use, while reducing water consumption up to 4,5l /min. You are also aware that you contribute to taking care of the planet.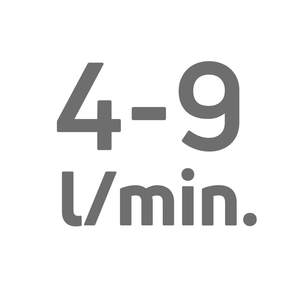 Z flow class (4-9 l/min) allowing for water consumption reduction
The flow class with means that within a minute the tap flows between 4 and 9 liters of water. The stream is also comfortable to use, delicate and soft. This solution is ideal wherever you pay attention to ecological and economic responsibility - which also means your home!
Mixer
Finish
chrome
Mixer type
single-handle

,

mixer
Installation method
standing
Total mixer height [mm]
320
Flow class [l/min]
Z - 4-9 l/min
Acoustic group [dB]
I (x ≤ 20)
Mixer cartridge
Ceramic cartridge size
35 mm
spouts
Spout type
still
Mixer spout range [mm]
165
Material
brass
aerators
Aerator type
restricting the flow
Aerator size
M24
Water flow reduction
to 4.5 l/min
Connecting hoses
Length [mm]
450
Installation thread
3/8''
Connection thread
M10
| File type | File name | Extension | Download |
| --- | --- | --- | --- |
| Technical drawing | BGA_021K.pdf | pdf | Download |
| Instruction | Instrukcja_baterie-mixer_manual.pdf | pdf | Download |
| Declaration of performance | BMIX/D5/2020 | pdf | Download |
| Hygienic Certificate | Atest-PZH-Baterie.pdf | pdf | Download |
| 3D model | BGA_021K.3ds | 3ds | Download |
| 3D model | BGA_021K.dae | dae | Download |
| 3D model | BGA_021K.dxf | dxf | Download |
| 3D model | BGA_021K.mtl | mtl | Download |
| 3D model | BGA_021K.obj | obj | Download |
| 3D model | BGA_021K.skp | skp | Download |
| 3D model | BGA_021K.STL | STL | Download |
| Warranty card | | pdf | Download |